AGC, West Central Ohio Division, its Members, and affiliated trade unions have supported various Outreach & Recruitment activities of In-Demand Job Week to promote the Construction Industry as a viable career pathway.  During this period, events are scheduled in celebration of jobs, industries, and skills which are "in-demand" in Ohio to teach job seekers, students, parents, and educators about rewarding and high-demand careers in the local area.
In recent weeks, AGC, West Central Ohio Division, Contractors, and Union Representatives have participated in various Career Fairs offered in the area, including the Job Fair at UD Arena hosted by Ohio Means Jobs, the 4th Annual Career Fair at Stebbins HS, and a new event held at Edwin Joel Middle School in Dayton.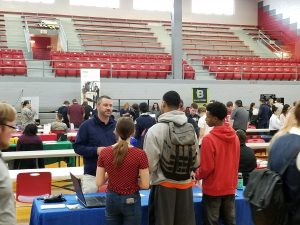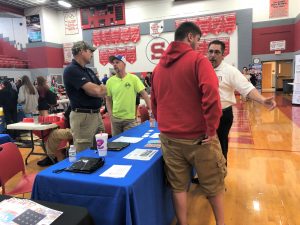 Valley Interior and Carpenters @ Stebbins HS Career Fair
  Cement Masons & Plasterers @ EJ Brown MS Career Fair
The Carpenters & Millwrights hosted a SKILLS USA competition which showcases the best career and technical education students.  By hosting the event, the Carpenters & Millwrights show their interest in the trades' future journeymen.
  SKILLS USA Regional Competition @ Carpenters & Millwrights
Various trades, including the Carpenters & Millwrights have participated in College and Career Signings at Greene County & Southern Hills Career Centers to acknowledge students who will be entering its apprenticeship training program following graduation.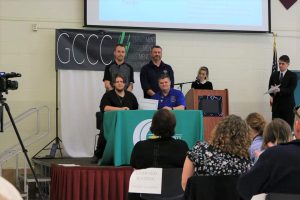 College and Career Day Signings
If you have interest in a future career in the Construction Industry, please contact Deb Rhodes @ drhodes@agcofdayton.com.